Roman Photography, established in 1989, is a publisher of quality Scottish calendars, greetings cards, postcards and fridge magnets which covers a wide range of scenic landscapes and cityscapes from around the country. The company was formed by Glasgow based photographer Roman Michnowicz. After shooting 'old school' on film for over 30 years Roman has fairly recently switched to using a digital system for capturing new images on his travels around Scotland.
"I have loved using film and viewing the slides later on a light box 

over the years

 

but with new high-end 

digital

 

camera technology it is now probably easier and far more flexible than ever before. As for which medium is better – film or digital ?
I would say neither as both have their strengths.
Apart from the composition of any picture, colour is so important and as any serious landscape photographer will attest to – it's all about being in the right place at the right time and typically this is the period just after sunrise and just before sunset. The results from shooting during these 'golden hours' can often be amazing and will really enhance the final image. Unfortunately these perfect moments are easily outnumbered by the 'light not quite right' scenarios but that's all part of the challenge and enjoyment in trying to capture something truly stunning and as the saying goes 'there's always the next time'…"
Our 2022 Calendar Range
Our 2022 calendar range includes 5 Scotland titles – Scotland, Desktop, Panoramic, Appointments and Miniature.
 
A wide range of Scottish landscapes and cityscapes feature throughout the calendars, these include Scottish Castles and Lochs, Edinburgh, Glasgow, Aberdeenshire, Ayrshire, Angus, Perthshire, The East Neuk in Fife, Skye, The V&A Museum and RRS Discovery in Dundee, The Kelpies in Falkirk, Crocodile Rock in Millport, spectacular coastal sunsets, Scottish Harbours and scenic waterfalls.
In addition we also produce 7 Scottish Regional calendar titles – Aberdeen and the North East, Ayrshire, Dundee and Angus, Edinburgh, Glasgow, Kingdom of Fife and Perthshire.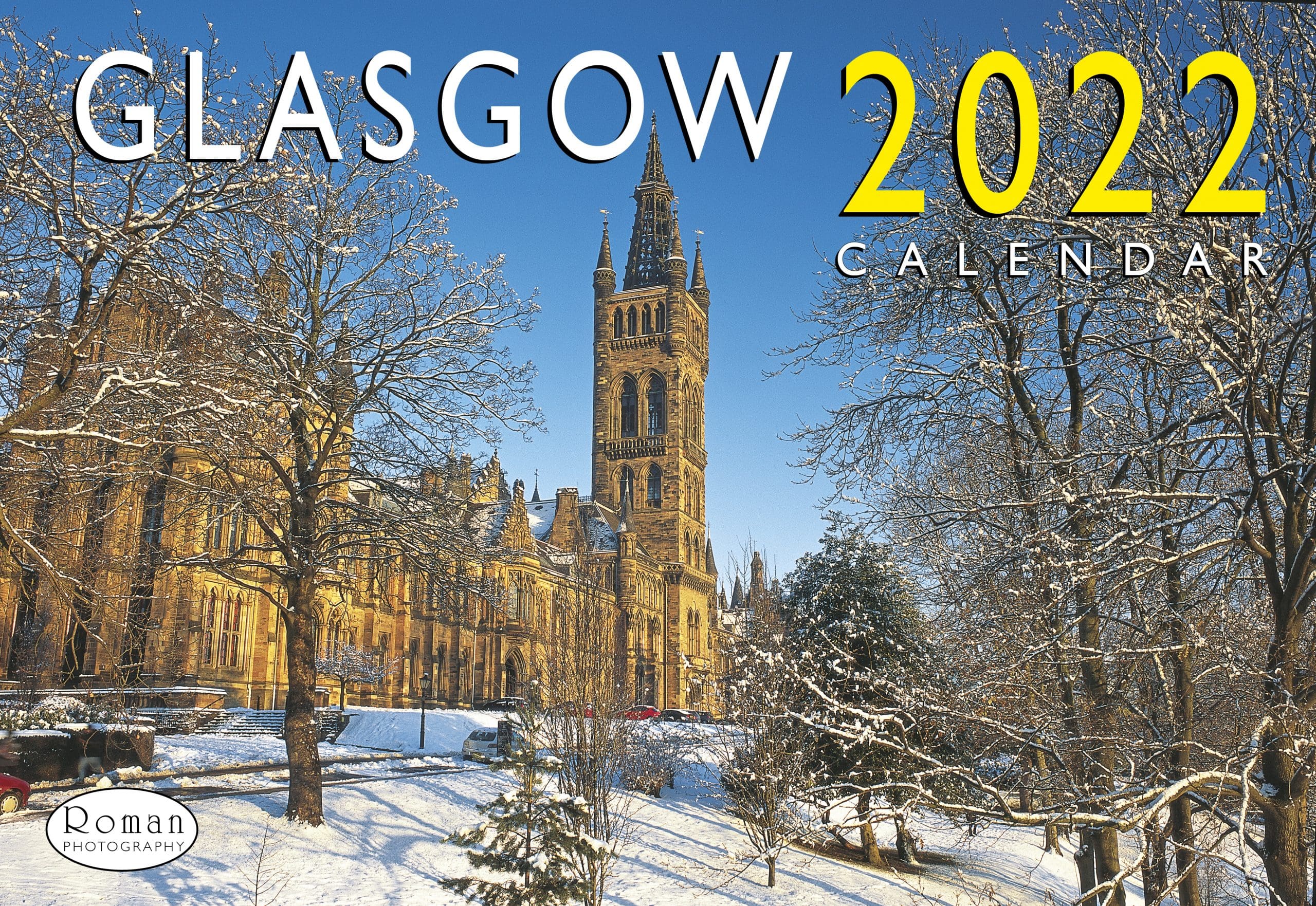 Our Full Range
An extensive range of quality made colourful souvenir fridge magnets are also available. These come in the 2 formats supplied – the standard size 79 x 54 mm as well as the popular long magnet 118 x 42 mm size.
The magnet styles come in both landscape and portrait format.
Our magnet range covers a wide selection of Scottish landscapes and cityscapes including Highland Cows, Scottish Piper and Pipe Band, Edinburgh Castle, Loch Lomond, Military Tattoo, Forth Rail Bridge, Aberdeen, Stirling Castle, Statue of Robert the Bruce, Bannockburn, Highland Dancer, Eilean Donan Castle, Queen's View, Loch Tummel, Scottish Thistle, Glenfinnan Viaduct, The Falkirk Wheel and St Andrews Cathedral.
Glasgow cityscapes include Kelvingrove Art Gallery, University of Glasgow, Charles Rennie Mackintosh, Glasgow City Chambers, Glasgow Cathedral, Duke of Wellington Statue (with customary cone on head..), Riverside Museum, Glasgow Coat of Arms, The Glenlee, River Clyde, Finnieston Crane, Clyde Auditorium 'The Armadillo', Glasgow 'Tardis' Police Box and Clyde Arc 'Squinty Bridge'.
The Edinburgh magnet cityscapes include Statue of Greyfriars Bobby, St Giles Cathedral, Ramsay Garden, Statue of Sherlock Holmes, White Horse Close, Scott Monument and Military Tattoo, Edinburgh Castle.
Composite magnets are also available in the range which typically will depict 3 or 4 images grouped together.
Thank you for visiting our website and we hope that you may find what you're looking for.